How To Wear: Legwear & UGG Boots
From crystals and bows to buckles and knits, our 2014 UGG collection is all about the details. Use your imagination to build a fall look with wow factor around the coziest UGG boots with textured socks, tights and leggings.
The UGG Bailey Bow is made of sugar and spice and everything cute with ribbon details and fluffy UGG Pure lining. Paired with cranberry over-the-knee socks, this look flirts with rich fall color.
The UGG Mini Crystal Bow is the total package - warm and cozy with a hint of sparkle. A textured plaid scarf and classic sheer tights in black let the Swarovski crystal bow shine.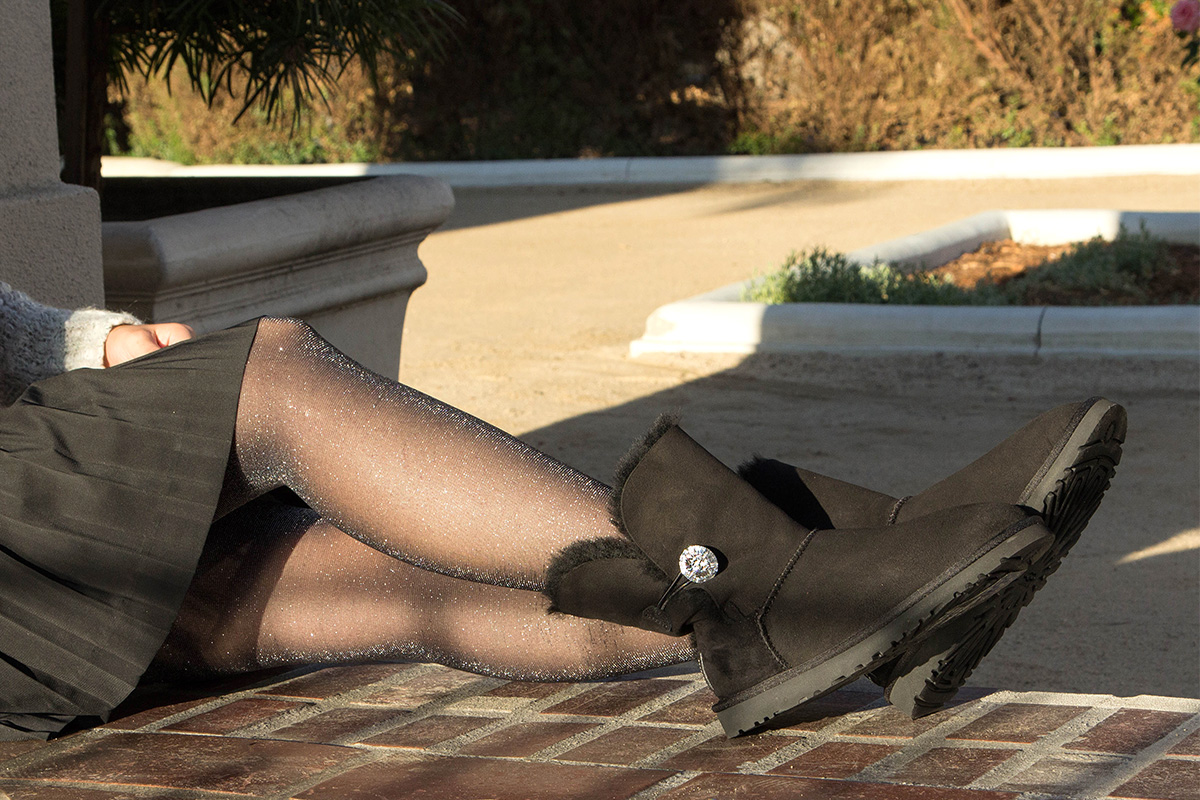 Take your soft sweater and pleated skirt from plain to brilliant with the Bailey Button Bling's prismatic Swarovski crystal. How to turn the bling up a little brighter? Pair the boot with shimmer tights because there's no such thing as too much sparkle.
The Chaney boot's stacked heel, zipper and buckles have bad girl written all over it. To balance its tough exterior, kick the cuteness up a notch with glamorous lace tights and a plaid skirt.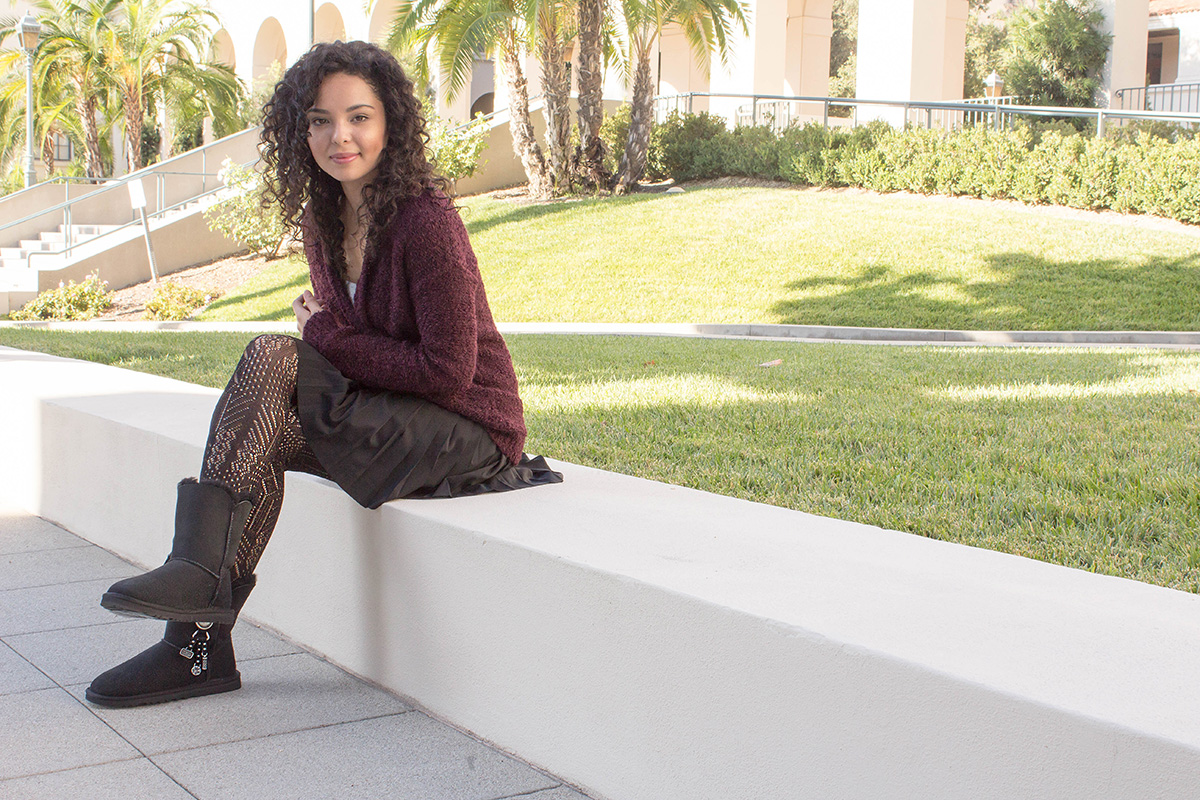 UGG's Azalea boot has the silhouette of the classic Bailey Button with extra embellishment. Crochet tights woven with hints of color compliment the Azalea boot's chunky silver charms.
Bundle up without the bulk in the UGG Cambridge boot and snug leather leggings. This boot has an adjustable buckled knit cuff that can be folded or scrunched for chilly weather wear.
Which UGG and legwear look are you falling for?